This script will work in all versions of PSP9 through the new version PSPx6.
You will need to have two toolbars open in PSP. The Script toolbar and the History Palette!
Let's make sure that you have the Script toolbar added and what it looks like
Right Click on the grey area on your toolbar - Click on toolbars and make sure the Script Toolbar is checked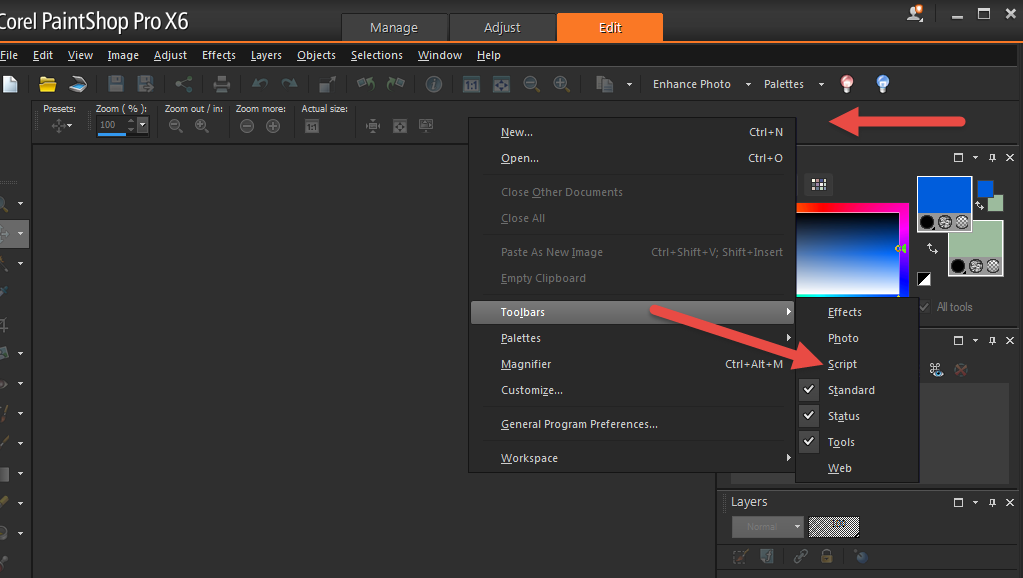 If you did it right - you will have this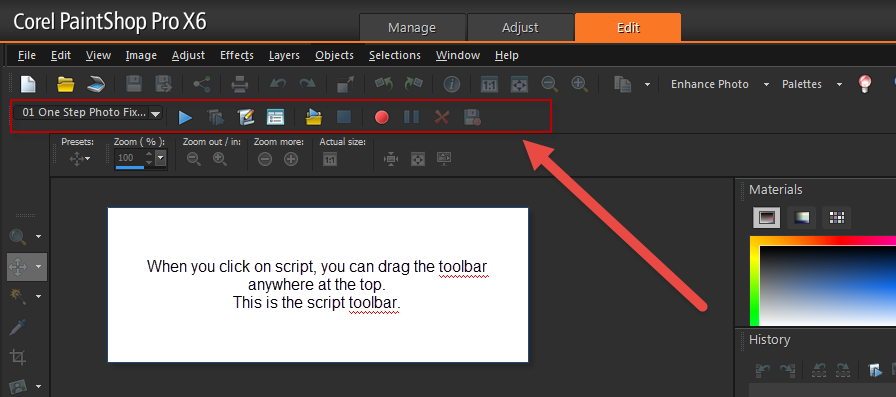 Now I will show you a few of the buttons, but you just need to be concerned with these 3 right now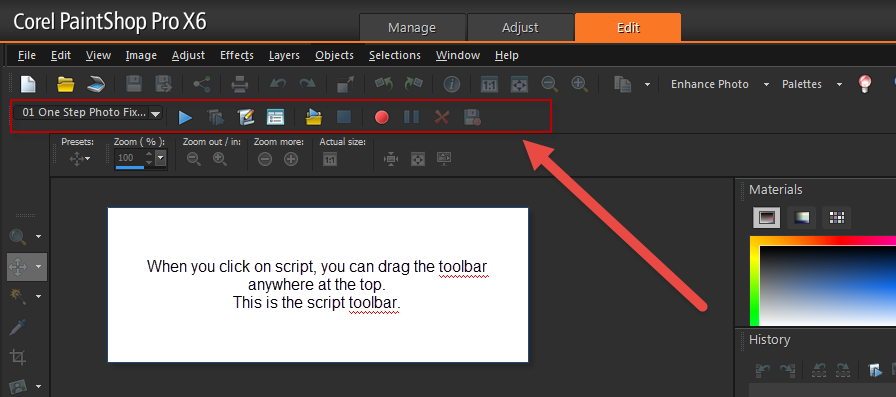 Got it? Okay, lets add the History Palette bar.
Now you will want to have the History Palette added. This is very important!
On your PSP workspace - right click - Go to Palette - Then History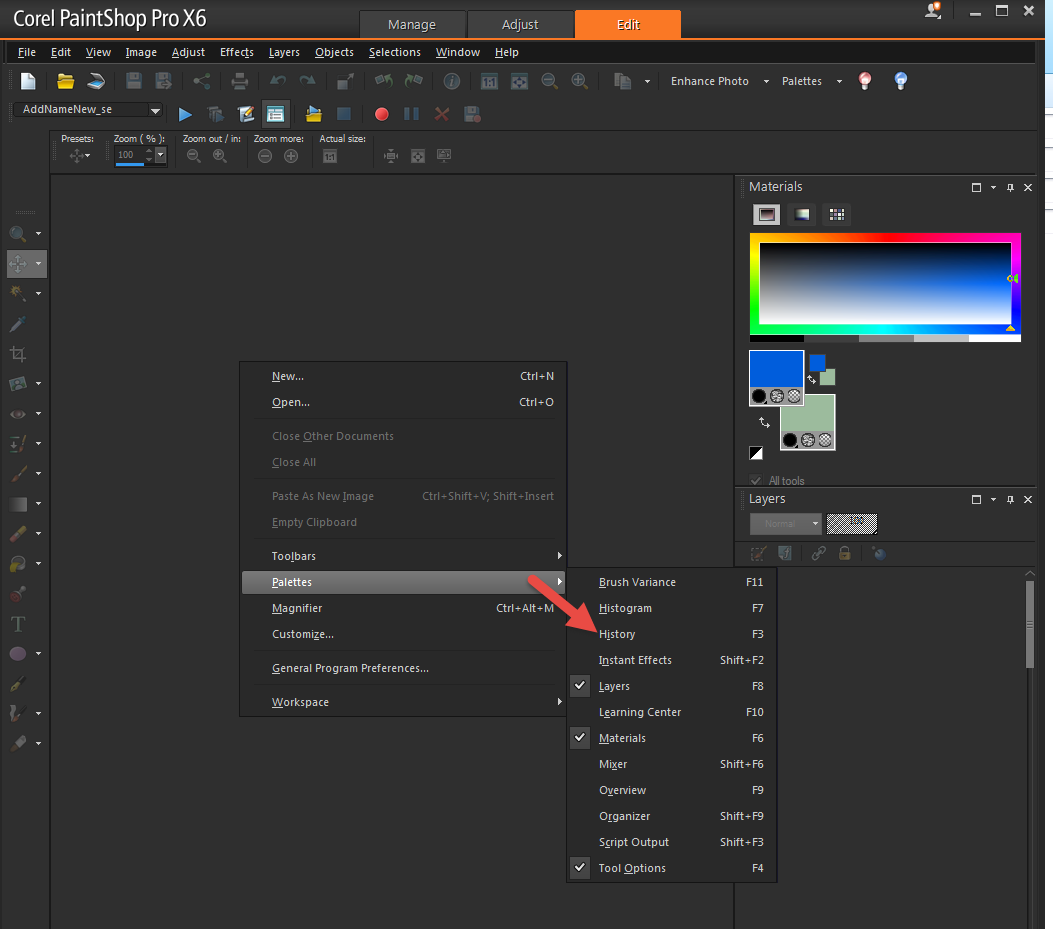 You can add it anywhere that you want, but I like it below my Material palette